The 2018 Acura TLX Delivers a Strong and Stylish Sedan Experience
In 2018, the trusted auto resource Kelly Blue Book selected Acura as a recipient for its 5-Year Cost to Own award*. Awarded to brands that offer a high level of long-term value, Acura earned this recognition by producing top-quality luxury vehicles that deliver quality long after you drive them off the dealer lot.
The 2018 Acura TLX is the perfect example of this. With a gorgeous style and a bevy of great feature options, the Acura TLX offers one of the most attractive packages in the luxury markets. When you drive an Acura TLX, you can count on a smooth ride replete with modern technology and all the touches that make a luxury car feel special.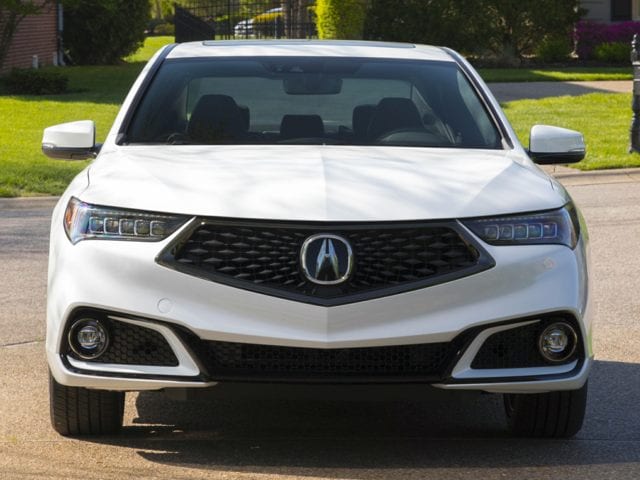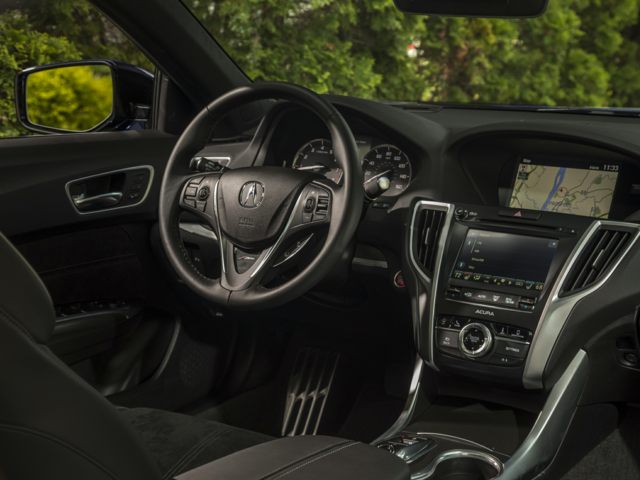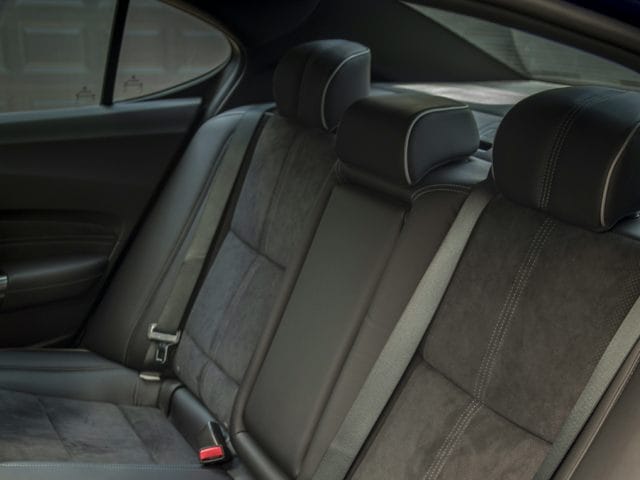 Refined Styling and an Interior Full of Premium Touches
The first thing you'll probably notice about the Acura TLX is just how good it looks. Offering a redesigned front end with a cleaner look and sharper features, it's a striking vehicle that stands out on the road. It's just as attractive on the inside. Sleek and comfortable, it delivers standard Leatherette seats with optional leather upgrades.
A Thorough Selection of Features Driven by Comfort and Safety
Whether you opt for the base model of the Acura TLX or invest in one of its upgrade packages, you'll enjoy a feature-rich vehicle that offers a lot. You'll be able to enjoy everything from heated side mirrors and heated/ventilated seating to an infotainment system compatible with Apple CarPlay and Android Auto. A range of other great features are also available, including wireless smartphone charging and more.
The Acura TLX also has access to an array of valuable safety technologies. Slip into the driver's seat, and you'll gain the benefit of active safety systems like forward-collision warning, lane-keep assist, and road departure mitigation. Additional features like a surround-view camera system, the blind-spot information system, and rear cross-traffic monitor provide even more tools to stay safe on the road.
A Pair of Powertrains that Deliver the Performance You Need
When you go shopping for a new Acura TLX you'll get a choice between two powertrains. The first, a 2.4-liter inline-4, has been rated for 206 horsepower and 182 pounds-feet of torque. Its second option is a 3.5-liter V6. Offering 290 horsepower and 267 pounds-feet of torque, it offers more muscle for drivers looking for a more robust driving experience. Drivers who live in an area with rougher roads and harsh weather might also enjoy the Acura TLX's all-wheel-drive option. It provides better traction and peace of mind for those drivers who need it.
Would You Like to Learn More? Contact Us at Jenkins Acura
With a starting price around $34,000, the 2018 Acura TLX is a competitively priced and feature-filled sedan that represents one of the best values in the luxury market. If you think you might be interested in driving one of your own, get in touch with our sales team or come and visit Jenkins Acura in person. Our staff can provide more information about what this excellent sedan can offer. We can also show you other options from our inventory of new Acura cars.
If you do decide on a vehicle you love, our on-site finance staff can take your information and track down the resources you need to buy the car you want. We can show you affordable options for car loans and lease agreements. Whatever your vehicle needs may be, don't hesitate to get in touch with us today. Our dealership in Ocala, FL is a proud source of Acura cars for Gainesville, Lady Leesburg, The Villages, and Leesburg.
*2018 model-year vehicle's projected cost to own for the initial five-year ownership period is based on the average Kelley Blue Book 5-Year Cost to Own data which considers depreciation and costs such as fuel and insurance. For more information, visit www.kbb.com.